Apply Now
Job Posting | Outside Sales Consultant
Location: Anywhere!
Department: Sales
Are you looking for an incredible opportunity where you can be challenged, be confident, and be rewarded in a creative marketing organization?
Delta Media Group is looking for an outside sales consultant with a passion for digital marketing & technology.
This position is a B2B marketing sales development role. The right candidate will generate creative marketing solutions for real estate clients and be rewarded with a generous residual compensation package as a result of your success.
What's in it for you?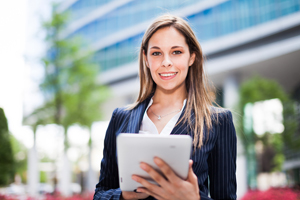 Elevate Yourself in a Creative Environment
Do you want to continue honing your sales skills in an exciting organization dedicated to creative innovation? If so, consider furthering your sales career with Delta Media Group- a company uniquely positioned at the intersection of marketing and technology.
Achieve Your Personal Goals
A competitive spirit will help you to meet and exceed sales goals and objectives.​ You will be responsible for generating your own leads and developing a client base by marketing our products in your own territory.​ Your hard work will be rewarded generously through a competitive residual compensation package.
Solve Business Problems
You will be a trusted advisor to your prospective customers. We utilize a consultative sales approach to collaborate with customers, offering solutions that best meet their needs.​ This position will allow you to leverage your business savvy and problem solving skills to help clients understand how to grow their revenue and business efficiency.
Manage Yourself and Your Customers
Manage your own contacts and customer relationships by developing and implementing sales techniques that work best for you.
We'd like to talk to you if you have:
A Passion for Marketing Technology
A Hunter's Mentality
Sales Presentation Experience
Apply Now